Painful Underwire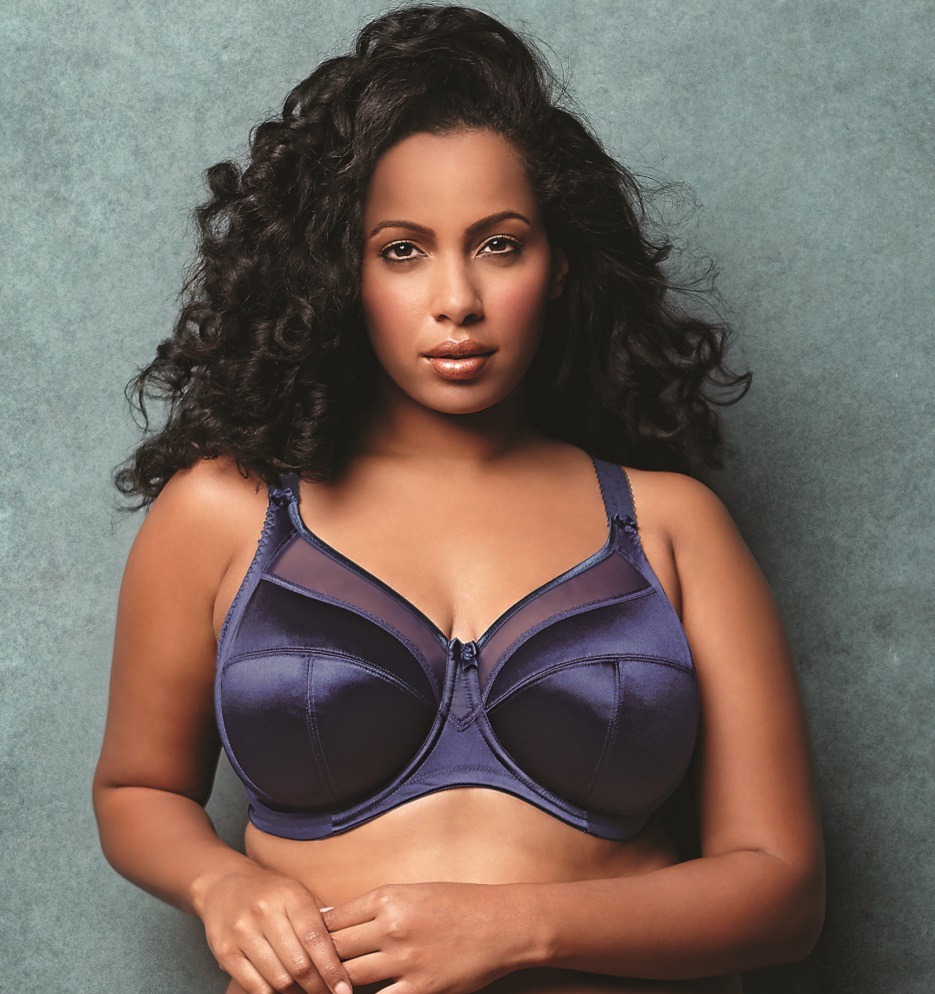 Painful underwire is one of the most common problems women have with there bra. Most women believe they are unable to wear an underwire bra due to the pain it causes them, which is incorrect. If you are wearing the correct size bra, the underwire should surround the whole breast, and lay flat agianst your sides without any pain, poking, or pinching. The easiest way to avoid painful underwire is to make sure you have a proper fit and accurate measurements. See our Sizing Guide and Fitting Guide for help with finding your size.
Common Underwire Problems
My underwire is popping out of the bra? There is a good chance your band size is too large. If your band is too large around your waist, as you move the band moves as well. This causes the wires to move back and forth inside the casing, constant fricton on the band will eventually cause the material to rip and wires to pop out. Try a smaller band size, with a larger cup size.
My underwire is uncomfortable and poking my underarm? When this occurs the underwire is laying on tender breast tissue causing discomfort. Try going up a cup size for a better fit. A larger cup size will have a longer wire, as well as, more volume in the cup. This will allow the wire to sit further back on the torso and not land directly under the armpit.
If you have a petite build a small torso or high ribcage you will need to search for bras that have a band that is not as tall, trying a bra with less coverage, such as a demi cup, they will have less wire therefor, will not poke under your armpits.
When NOT to wear an Underwire bra
While most women can wear a underwire bra comfortably, there are some situations when wearing an underwire bra is just not an option. Your ribcage may sit up a bit higher than average or being pregnant, these both will be situations where choosing a wire free bra is a better, even if you are in the proper fitted bra.   Wearing an underwire bra while pregnant could cause excessive pressure on milk ducts or even painful inflamation of the breast causing infections like Mastitis. See our Nursing/Maternity Guide for more information about breast health when your pregnant. Some women also suffer medical conditions that make underwire bras extremely uncomfortable to wear, for example, hiatal hernias, breast reduction, breast reconstruction, lumpectomy, or even breast augmentations are all medical conditions that will effect your breasts and it's surrounding areas.   If you are someone who can't wear underwire, dont give up just yet! Today's market is full of options that are supportive and comfortable in soft cup or wire-free bras and bralettes! One of our favorites here at Hourglass Lingerie is the Goddess Kayla GD6163, dont forget to check our her sister style Goddess Keira GD6093. A full busted option is the Freya Fancies AA1010  bralette.