May 03 2017 0 Comments Tags: 5021 Sports Bra, 7341 Sports Bra, Panache Sports Bra
Why Panache Sports Bras?
I don't know how many times I decided on a exercise routine according to the support of my best 
fitting sports bra, only to still be disappointed in the support or the soreness I have after.  When you 
workout do you have the best songs downloaded, the best workout clothes or the best type 
of shoe for that particular workout?  Why not do the same for your Sports Bra??
We tend to over look this part of our workout, slipping into any sports bra or one bought from a sporting good store, that compresses our boobs so tight we think they are strapped down well.   That is, until we start to move around and the right slides over to the left and WHAT IS HAPPENING... how did I just create one ginormous boob??  Then the bouncing starts, like fish flopping out of water,  isn't the purpose of this bra to keep you from bouncing around?
Panache has marketed their Sports Bra just for these reasons, manufacturing a Sports Bra that completely encapsulates the breast, reduces bounce by 83%, has a J-hook in the back to make it racerback and feels as comfortable as your every day bra.
This award-winning brand launched in 2011, and has quickly taken the World by storm as one of the top sports bras.  Designed specifically for larger breasts, Panache Sport is the ultimate sports bra, delivering maximum support , comfort and stability and enabling women of all sizes to take part in any level of play.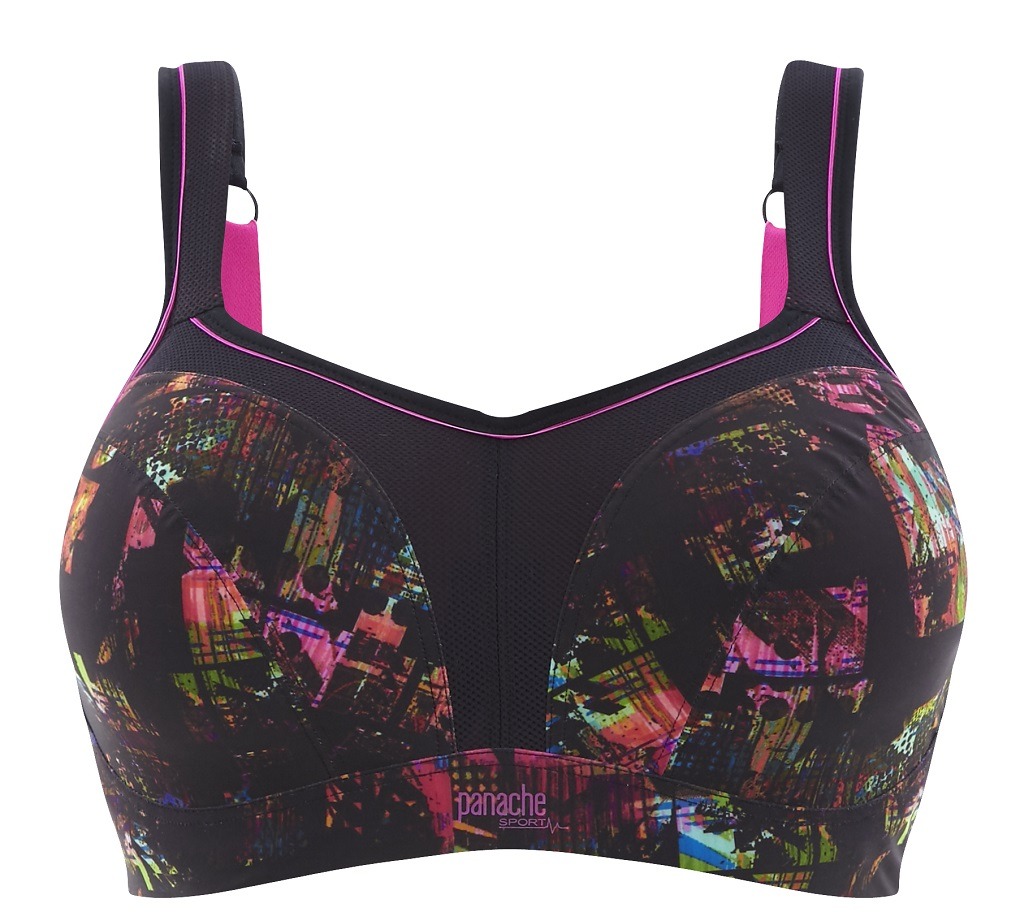 Fun stylish prints!!
*Sports bra is available in basic core colors, but every Season a fun new pattern is available
*Panache logo at the center
*Molded contour cups that hold their shape during any workout or traveling
*Fun bold contrasting patterns
*Cups give a nice smooth silhouette under clothing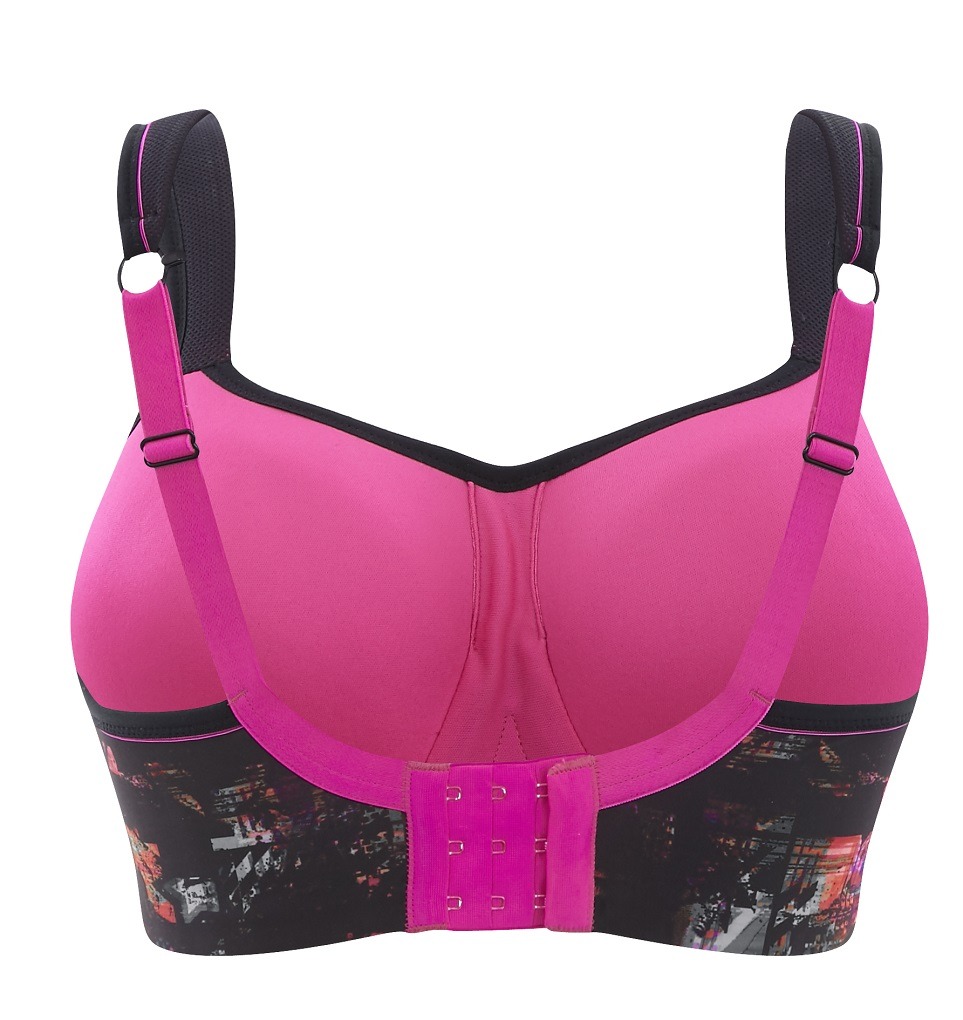 This baby is serious support!!
*Thick padded shoulder straps
*J-Hook back for additional supprt and lift
*Total encapsulation of the breasts, each boob is in her own cup and held tight to the body
*Light foam lining, that does not add volumn but completely masks "hard nipples"
*Nice wide underwire seam totally surrounds the wire with padding to ensure a comfortable fit and that the wires do ot poke out
WHAT IS THE IMPORTANCE OF WEARING A SUPPORTIVE SPORTS BRA??
As we move around our breast do as well, the more intense our workout the harder our breasts bounce, repetitive bouncing can stress, stretch and irreversibly damage the cooper's ligaments – the connective tissue that holds up and maintains the shape of your breasts.  This stretching of the ligaments is what in time leads to our breasts stretching and heading South!  By properly supporting your breasts during exercise, the Panache Sports Bra dramatically reduces movement in all directions.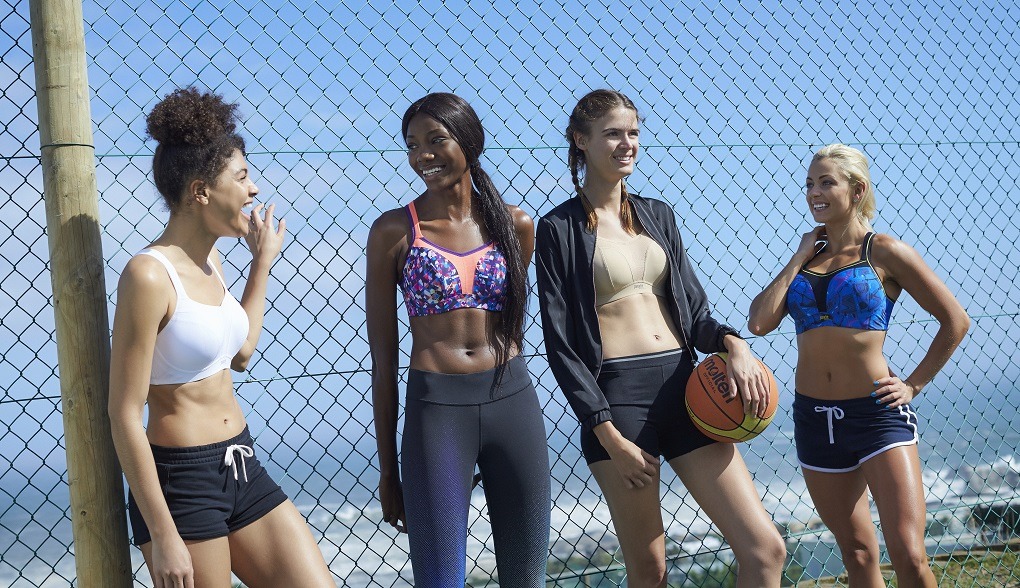 Available in a wired 5021 or a Non-Wired 7341 option and up to a J cup you are sure to find a Sports Bra that flatters your figure and accelerates your workout.  
---
---