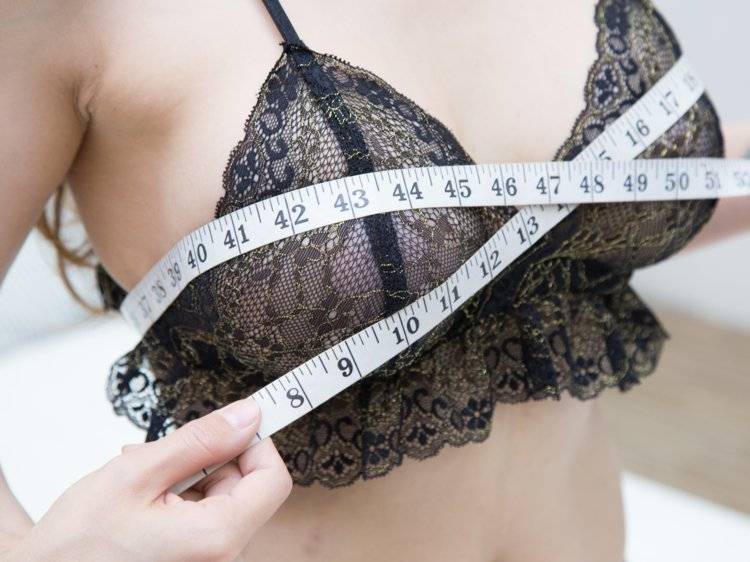 Why won't my bra lie flat against my chest?
There are a number of fitting issues women experience on an daily basis. One of the most common being, that their bra does not lie flat against the breast bone. The center gore on your bra serves a very important function. It connects the cups, and keeps the breasts separate. A proper fitting bra will ALWAYS have a center gore that lies flat against your chest. If your center gore is not lying flat against your sternum, then you have one of the two problems. You're in the wrong size bra or the particular style does not work well with your breast and body type.
  If the center gore is pushing away from your chest, either the cups may be too small, or the band too big. If your cups are too small, you'll know because your breast tissue will be spilling out of the top, sides, or bottom. If this is the case, try going up a cup size to ensure your breasts are fully encapsulated in your cups. On the other side of things, if the band is too big (if you're wearing your bra on the tightest row of hooks), then you'll want to go down a band size. Another sign that your band is too big is when it rides up your back. In this case, you would need a smaller band size.
  Another reason your center gore may not be laying flat against your chest is, style. Since everyone is shaped differently, and no two people are alike, not all styles or types of bras will work for your breast shape (and that's okay!) Women with larger breasts tend to need more support, therefore full coverage bras will likely be a better fit for women with this breast type. Full coverage bras usually have a higher center gore that helps keep the breast separate and provides support. However, women with a more slender shape will find styles with a lower center gore work best for them. Styles like plunge or demi cup have a shorter center gore and work best with smaller breast types. Finding the proper fitted bra is a lot of trial and error, the best guide to finding the right fit is getting professional fitted. Fitting experts will be able to determine not only the right size but the best fitting styles for your breast type. You can schedule a fitting appointment with one of our fitting specialist today at Hourglass Lingerie!